Post by george on May 6, 2016 16:47:48 GMT
I've been taking pictures of my Stablemates to go on the collection website I'm working on, and I thought it'd be interesting to get some comparison pics of the pairs I've kept because they were variations. Some of these were deliberate, I realised I was getting a different one when I bought it and knew it didn't look quite like what I had at home, but a couple were cheap second hand ones I got intending to use as bodies but then ended up having to keep cos they were interesting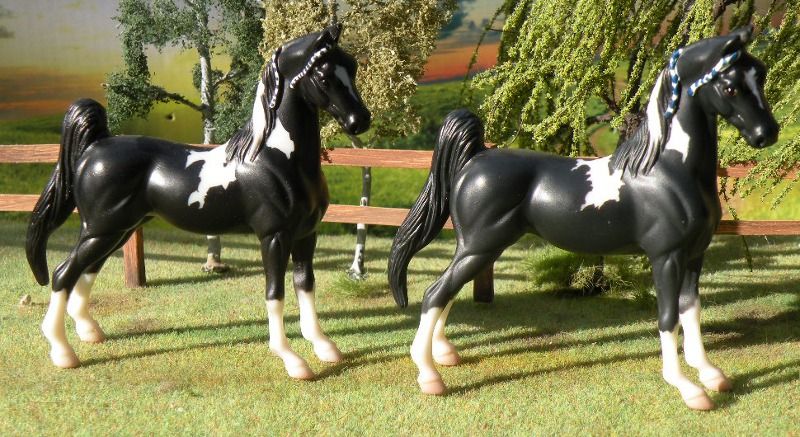 One of these is from one of JCP's 'Parade of Breeds' set, and the other was sold as a Target 'Pony Gals' run a few years later. According to identifyyourbreyer they're the same, but having bought both, I can confirm that the JCP version has tri-colour eyes!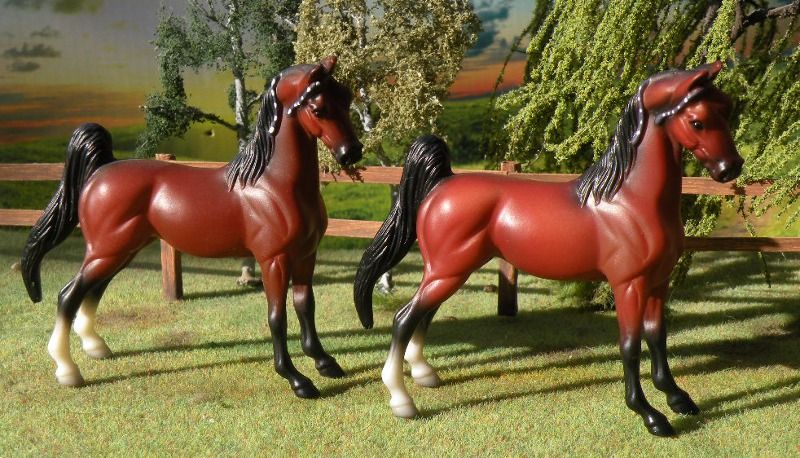 One from the horse and rider set, the other from a wagon and harness set, again listed as the same horse but my wagon one is much darker so not sure if that was the case with all of them, or if I just got two extremes of how they were painted through the run.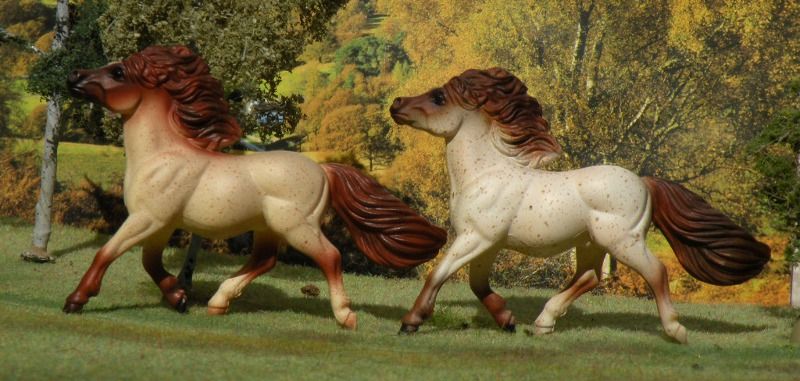 Two different roans, not just from heavier/thicker spraying of paint but it really is different shades of reddy-brown and cream used on each of them.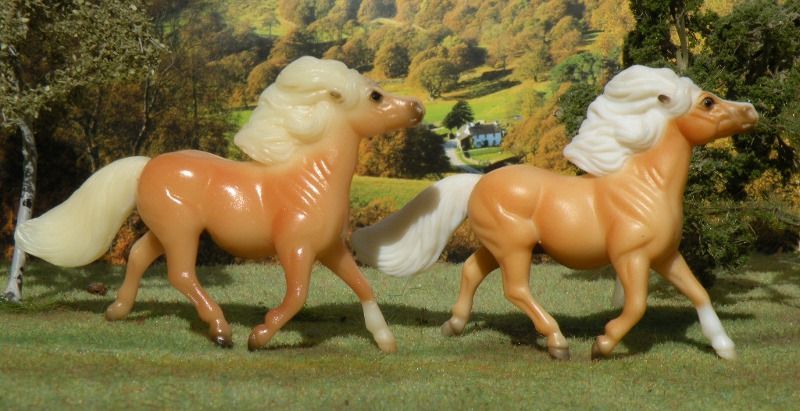 One of my regular run shetlands is slightly pearlised and very glossy, the other is completely matte (I had both new in their packaging, so the shiny one hasn't been spray varnished)
And my regular run highlands look pretty different, too, one's very brownish especially at the muzzle, while the other's head is black.
I thought I had another pair of co-incidentally varied regular run OFs, but when looking them up I realise one I got in a mixed batch of bodies was actually a Target SR who had the same colour and markings but this style shading and glossiness, so I'm glad I set aside the shiny one and gave him a name rather than putting him into the body box as planned
Anyone else got any variations on the same model? Or am I the only one obsessive/sentimental enough to allow shelf space for all these 'bodies' promoted to 'keepers' just cos they looked too different to paint?