Post by george on Sept 4, 2016 14:00:15 GMT
A nice sunny afternoon so I got some pictures of my new models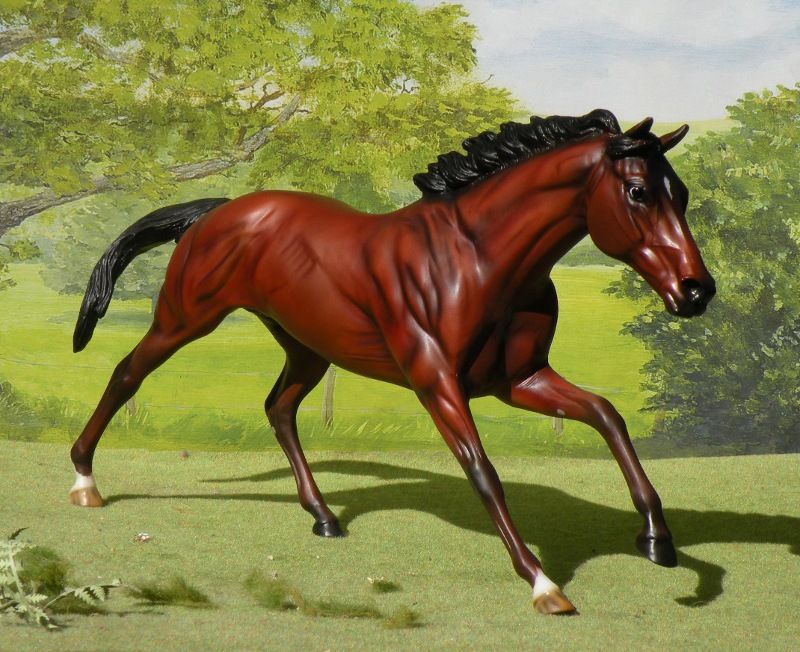 I've finally given in to temptation and bought myself the Breyer of Michael Jung's Sam, I decided against getting him when he was first released cos I already have the bay Cigar, and I
still]
resisted after I saw him win Burghley last year (crammed in the corner of the showjumping ring's emergency exit cos they abolished the usual standing space to sell more seated tickets!), but now he's gone and won
another
Olympic title I just had to give in and order myself a mini copy of him
This is the second Breyer I own where I've seen the real horse in person, I was there the year Headley Britannia won as well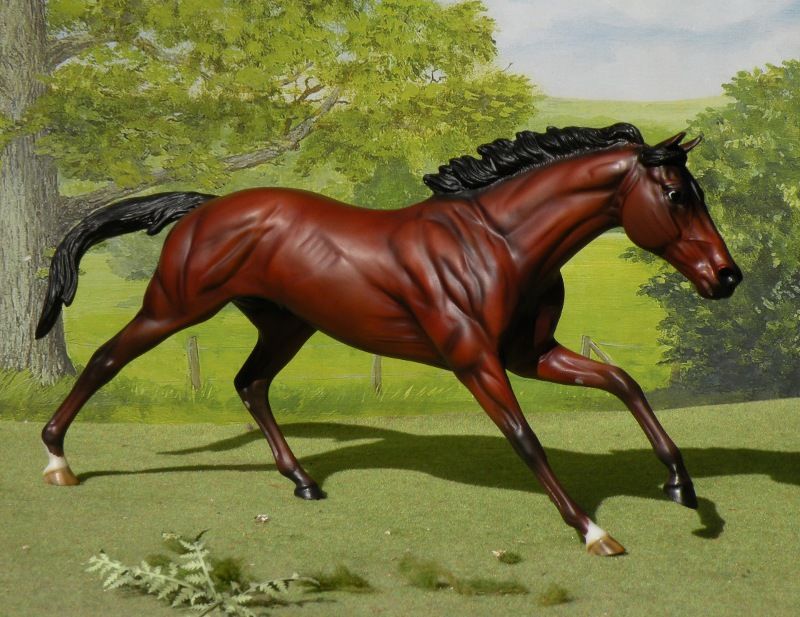 I've named him King Of The World, I had the idea cos my other recent bay TB (Frankel) is called King And Country, and Sam's definitely king of the eventing world with his World championship title and two Olympic golds!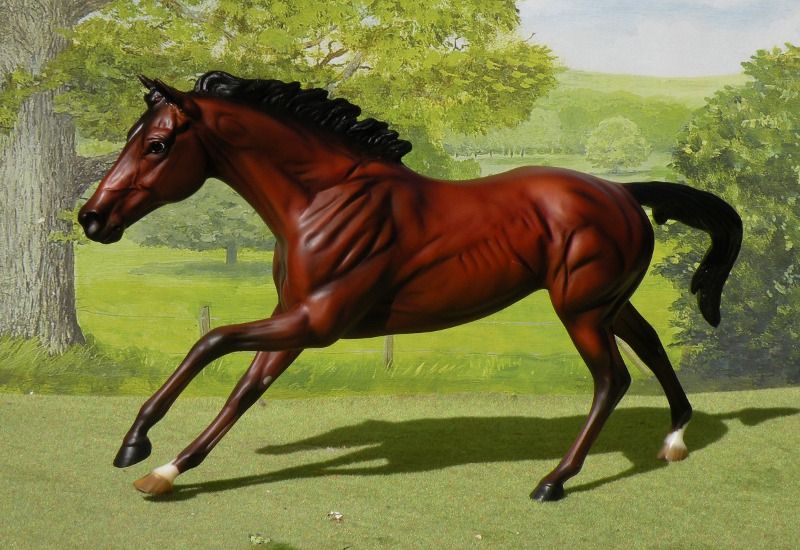 His colour is different enough from Cigar to be ok having both, even though at a glance two bays in the same mould side by side on the shelf might look excessive but the shading on Sam is plenty different enough (I think he's nicer, I know a lot of judges in the real horse world like properly black legs on bays, but as the owner of a 'wild bay' pony I'm fine with brown legs, heh) and I really wanted him for who he was a portrait of, rather than just how he looks, heh
My other recent one is
very
recent, I got him at Burghley horse trials yesterday - I've been trying to buy less trads for budget reasons, but when I looked round the stall and had already GOT all the stablemates they had on offer, I just had to choose from the bigger models instead
I hadn't seen the new Icelandic mould in person before, it's a great chunky little pony, bigger than I was expecting but seems in scale with the other pony moulds like Flash and the jumping one. The legs are especially nice, I like the way the feathery bits are sculpted. I'm not entirely keen on the mane shape, it looks like there's too much at the poll end of the neck, making it look a bit top-heavy and unlikely (when moving that fast, bushy manes tend to blow backwards not bounce upwards), but I'll forgive that to have a nice new trad model of a breed I've always liked!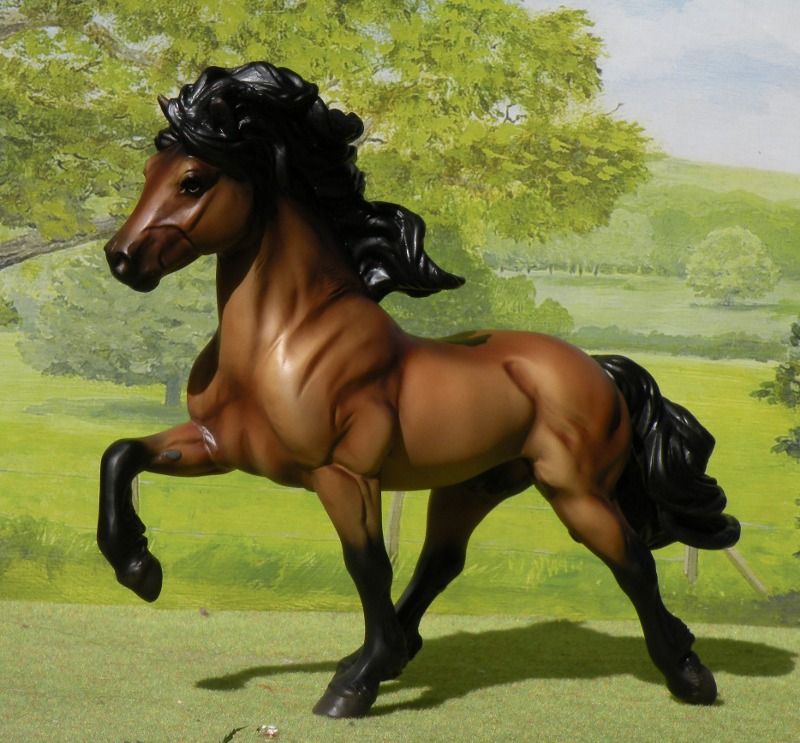 I haven't named him yet, I've usually called the bought-at-burghley model after whatever wins it but I can't really do that this time as it's an Icelandic and none of the eventers have names in that language