Post by george on Feb 27, 2017 18:27:17 GMT
I've decided to make all three scales share one post
These aren't all new arrivals, but a few hadn't ever got decent pictures taken when I bought them, and I'm trying to catch up, so there's some models here from yeeeears ago along with some brand new 2017's

First the Trads, I never got Picasso when he was new because they seemed to sell out super-quickly and then any that appeared in the following months went way up in price, so I was patient and waited til I could get my hands on one at typical normal-trad price, here he is at last :
I like this mould, I know it wasn't a hugely popular choice to release something so similar to Alborozo after all the fuss they made about him being unique, but if it means we get to have more OF colours on a similar mould then that's a good thing! And he'll be a nice shelf companion for Alborozo, who looks a bit sad being the odd-one-out on the shelf between a Marwari and a cob, now he can have a pal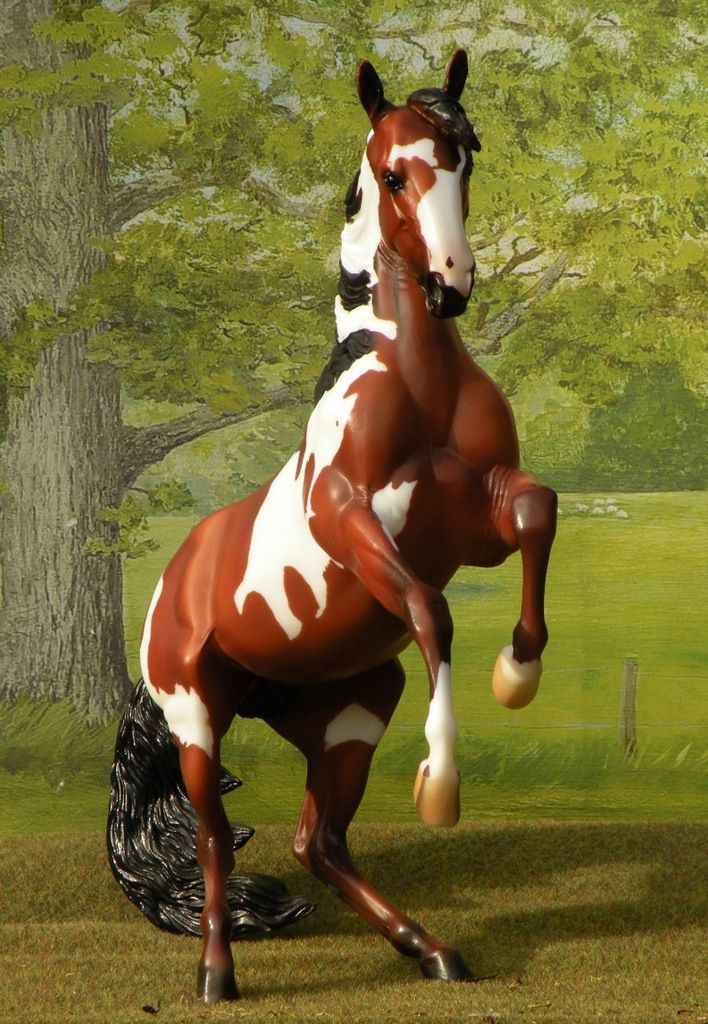 I've named mine The Harlequin, I thought calling him after a Picasso painting seemed fitting, when I looked through a list of his pictures and saw that title, it just had to be!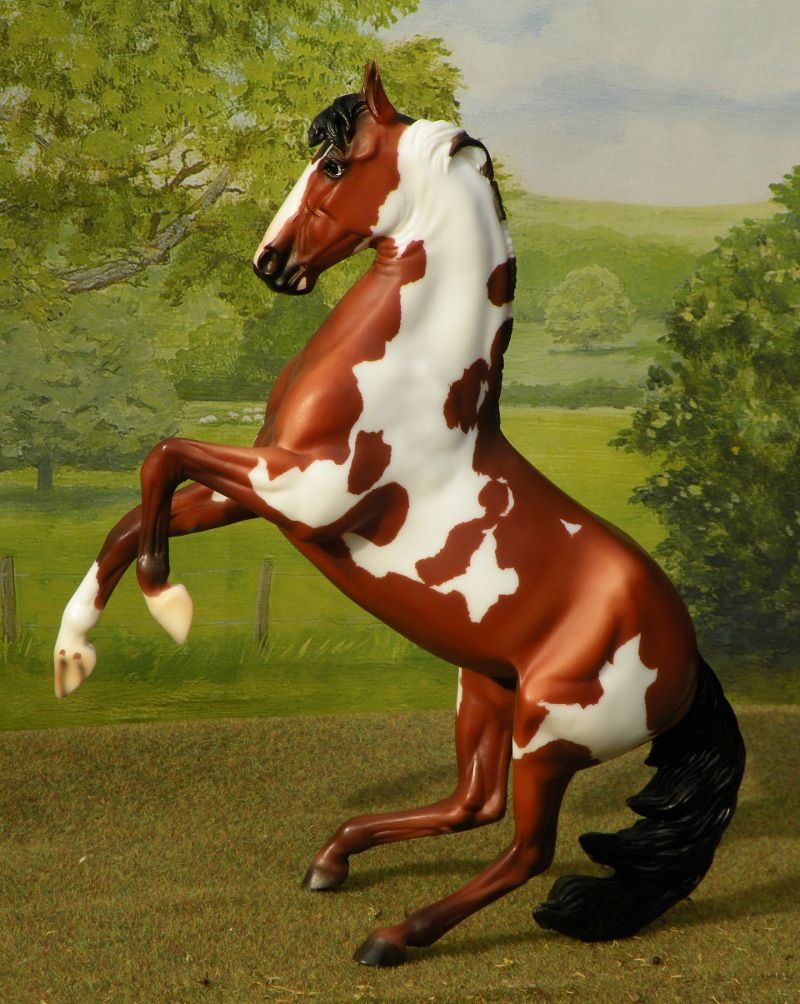 The other side, which actually looks just as good, this seems to be one of those moulds which has two 'good sides' and can be photographed from either way
Next another two moulds which are new to me, the Andalusian mare and foal set. I forgot to take a photo of the two of them together, though, oops!
I like the mould a lot, the colour is a little bit plain but a good match for the real horse, I'm just being greedy and wanting some daples or speckles or something, heh
I've named her Campanilla de Febreros, which means 'snowdrop', cos I got her just at peak flowering time for snowdrops

A really handsome foal mould, I don't have many trad foals at all (only one of the newborn Le Fire mould, and Tahomo the pinto) but this one's really nicely done, I'm impressed.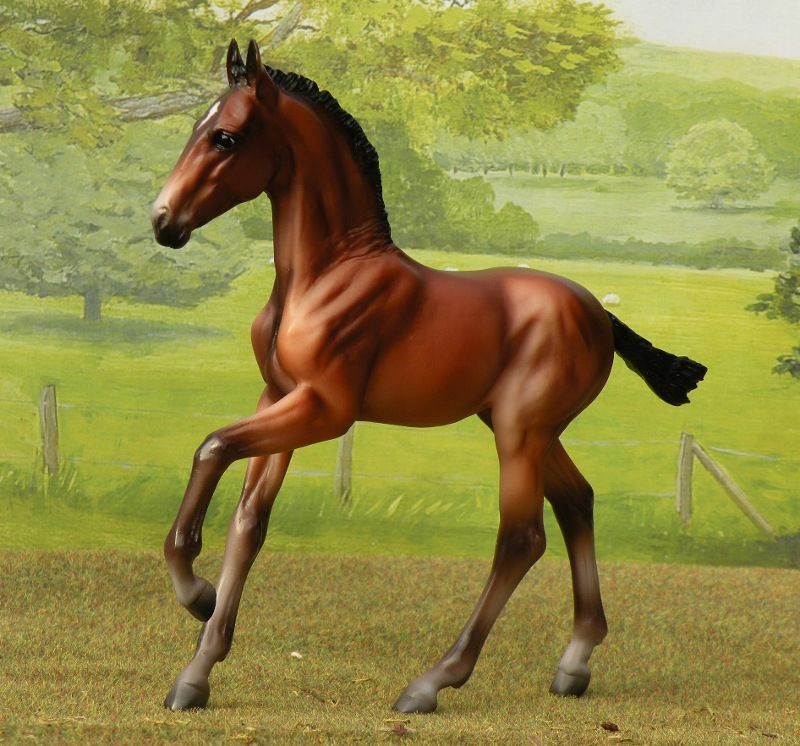 I've named her Petirrojo, which means robin, cos she's little and sweet and red

Now to some classics, from the colourful foals set a few years ago, Sea Urchin :
Such a sweet mould!
And Stellar :
One of the first classics I ever got, with a nice new photo, Tickety Boo :
And a warmblood who somehow missed getting his picture taken, Dancing In The Dark :
A newer one, from the last batch of regular runs, Tiger Lily :
Black Caviar, who arrived last week :
And her filly, I looked up if the real Black Caviar's first foal had been named yet, and she has, so this one's called after her, too - Oscietra :
Finally, on to the SMs, just a few to add to the herd, the Seabiscuit set who haven't been shownamed yet :
And the saddlebred mare & foal set for my conga :
White Roses
Marigolds